Veterans Business Development Support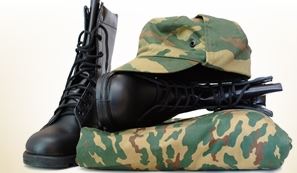 Veterans business development support is one of our main goals as a disabled veteran law firm. Our veterans have sacrificed much and when they return from being a warrior it is often they find that they just don't or don't want to fit into the traditional workforce. They have learned to be fiercely independent, yet dependent on working with a team in order to achieve an ultimate goal.
Many have developed superior leadership skills and want to create something for themselves that they can call their own, to build it, nurture and manage it and leave a legacy for families and/or employees.
Our dedication and goal are to provide veterans business development support and create an environment whereby veterans can exist in an atmosphere of success, whether they are just starting out or need help getting to the next level in a business they have already started. Our services to veterans consist of:
ENTREPRENEUR ACADEMY
The entrepreneur academy provides an educational curriculum and environment for startup and existing veteran-owned businesses to ensure basic business management skills, entity structure understanding, business plan preparation, branding, creation of effective banking relationships, marketing/advertising skills, profit and loss and balance sheet understanding, financial literacy, contracting overview, government regulation and compliance knowledge, insurance, taxation, asset protection, business continuity planning, employee-employer relationship overview, understanding the franchise process and related items. This is designed to expose the veteran to a ten (10) week intensive practicum and is based upon proven modules.
INCUBATION OF VETERAN BUSINESS
We arrange for the incubation of qualified veterans and their businesses to house and support veteran businesses in various disciplines. The qualifying veteran business will be housed for a minimum of six (6) months and up to a maximum of one (1) year. Support will be provided in the form of reception and staff support, mail services, meeting/conference room availability, administrative staff support, phone service, internet access, furnished office, weekly training sessions and use of a call center to help market and brand the veteran business.
MARKETING
Marketing is crucial to the success of any business and,  without marketing a business will likely not last for a very long time and most certainly will not experience growth with any predictable measure. Our veteran business development support emphasizes marketing and advertisement and that it must be an integral part of business planning and implementation no matter what. Marketing training and support consists of:
Website Development Assistance
Marketing Research and Planning
Marketing Fundamental Classes which include: Direct mail, social media, networking, email, networking skills building and etc
ACCESS TO CAPITAL
One of the weakest links in many small businesses is the lack of capital access to fund or sustain business operations. Traditional banks generally will not lend to small businesses, especially startups, and more often than not will not lend to small businesses unless they have been in business for five years or more. The criteria for approval of a loan from a traditional bank or lending institution is more often than not out of reach of the typical small business. Because of this, the majority of small businesses are left to gut it out and hope for the best or seek alternative loan sources that will give them a chance and provide them with capital infusion.
Our office has researched and found a number of alternative lending sources that offer reasonable and available loans to small businesses. These sources consist of small traditional banks and commercial lenders, government assisted financing sources, private lenders, joint venture capitalization, equipment lending sources, asset based funding and a host of others.
These lenders offer such loans through a simplified loan application process and generally will provide a response to a loan request within 48 hours to 3 days, although some loan applications, depending on the circumstances, may take a bit longer.
LEGAL SERVICES AND SUPPORT
Veterans who are part of our membership program are provided with legal services and support in the operation of their businesses. Where needed, our office provides assistance with contract negotiation, contract administration, litigation avoidance advice, mediation-arbitration services, attorney-client match up services for legal matters that are beyond the membership legal service program, small claims court account collection support and asset protection strategies.
MEMBERSHIP
     Veterans must join our membership to be eligible to apply for the benefits and services outlined above. The membership is free and includes the legal services and support as well as service for access to capital. There is a monthly fee associated with the other services, which are optional. To get your free membership or obtain additional information please contact us.